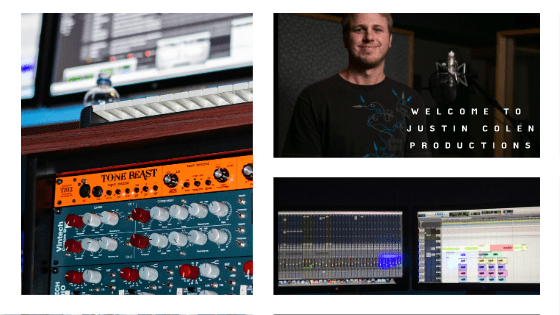 Thank you for visiting "Justin Colen Productions."
We are passionate about creating music and amazing sonics. We would love to help you create!
We strive to provide Artists, Musicians, Bands, Companies, Producers, VO artists, Podcasters etc. with a creative and comfortable atmosphere along with top quality audio production and music. Our Recording Studio is based out of Tampa Bay, Florida.
Contact us for any questions you may have. We're happy to help!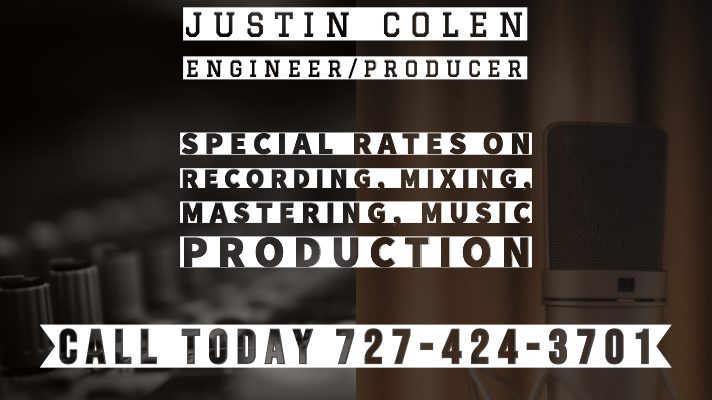 Feel free to call or text for more info and questions 727-424-3701